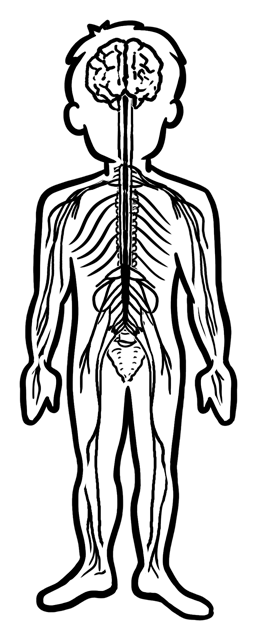 Chiropractic treatment of sciatica
---
Chiropractic is an effective treatment method for sciatica.
The sciatic nerve is the longest nerve in the human body. The nerve runs from the first three sacral spinal cord segments (4th lumbar segment to 3rd spinal cord segment, L4 – S3) through the pelvic ring to the sacrum. It works its way down over the buttocks and hips of each leg.
Sciatic pain is a leg pain, but it is often mistakenly called back ache. This is incorrect. Sciatic complaints are often accompanied by back pain, because the cause (trigger) can often be found in the back.
Sciatic complaints can have various triggers. This is a prime example of why 'detective work' is so important in correctly applied chiropractic.
IHR-CHIROPRAKTOR helps you to find the trigger to your complaint and helps you to become free of discomfort for the long-term.
The three most common triggers for sciatic nerve discomfort are:
Herniated disc: The slipped disc presses on the roots of the nerve, triggering the corresponding discomfort whose intensity and effect is felt differently by every patient. Science shows that chiropractic treatments are very effective in cases of herniated discs and their consequences. Discomfort can be hugely reduced or completely resolved.
Stenosis: If there is a narrowing in the spinal canal in the spinal column, e.g. due to swelling / inflammation, the sciatic nerve can become pinched and can react accordingly, producing pain. Chiropractic treatment can minimise the narrowing, giving the sciatic nerve more space and halting the pain.
Muscle tension (Piriformis syndrome): When strong muscular tension occurs, e.g. triggered by a chronic stress load such as 'too much sitting', the muscle can press on the nerve. Chiropractic treatment can relax the muscle and the irritation of the nerve is then halted. The discomfort is alleviated and in the best case, completely disappears.
Get in touch. We help you in the long-term, IHR-CHIROPRAKTOR works on first determining and then treating the cause of your complaint.