Chiropractic treatment during pregnancy and after the birth
---
Chiropractic treatments are possible throughout the whole pregnancy – what's more – chiropractic treatments are even recommended during pregnancy.
Being pregnant brings about physical change. Weight increases and the whole body statics change as well as hormone levels (this also loosens joints, among other things, in preparation for childbirth).
Typical symptoms in pregnancy include pain in the lumbar spine and pelvis and in the back and the front of the pubic bone.
Chiropractic is a gentle and ideal complementary treatment method during pregnancy in order to prevent pain, allowing the mother-to-be and her child to peacefully prepare for the birth.
Chiropractic is also a gentle and ideal complementary treatment method in the protracted recovery phase following the birth.
The birth itself is usually very physically strenuous - both for the mother and the newborn child. During the birth there is much pushing and pulling and often cutting and suturing.
After the delivery the mother often has additional discomfort in the thoracic spine and in the cervical spine, frequently caused by carrying the baby and all the baby paraphernalia as well as from breastfeeding and restless sleep.
IHR-CHIROPRAKTOR helps you to find and correct the causes of your complaints and to resolve associated complaints in the long-term.
Get in touch. We can help you! Bolg<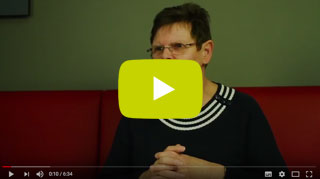 Interview with midwife