Chiropractic treatment for leg length discrepancy
---
If you feel that you have one leg longer than the other, then it is best to seek the help of the chiropractor.
Through using postural analysis IHR-CHIROPRAKTOR can establish if this is indeed the case, and if so whether the different leg lengths are innate or if there are functional reasons for their being so. Recognising which is the case is very important for further treatment!
If the different leg length is innate, this should NOT be compensated for using shoe insoles or heel extensions. The body can compensate for the inherent disparity itself and adjust to the leg length difference – without causing discomfort. There are exceptions and in the case of an innate leg difference, the disparity can always lead to compensatory blockages. These blockages or misalignments can be corrected using chiropractic treatments. The complaint and associated pain can thus be minimised.
If the difference in leg length is caused by a pelvic obliquity (functional difference in length). This should also NOT be compensated by the use of insoles or extensions. This kind of compensation would support the pelvic obliquity even more, resulting in more misalignments in the entire musculoskeletal system (a domino effect). These misalignments would in turn lead to maladjustment and ultimately to postural malpositioning – a painful vicious circle.
Pelvic obliquity can be treated very effectively with chiropractic adjustment. The complaints are resolved and the difference in leg length can be rectified.
Get in touch. We can help you..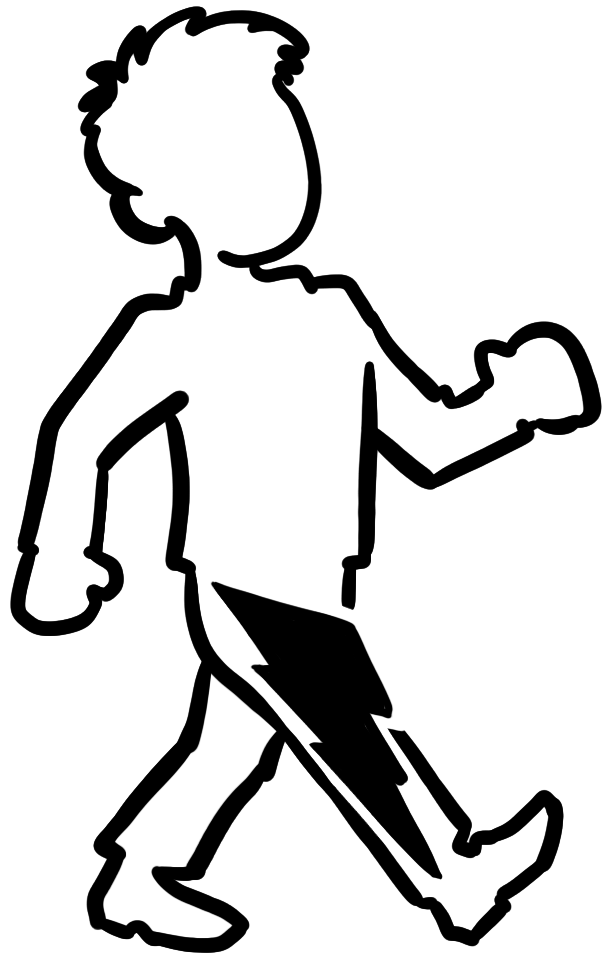 When does balancing different leg lengths with insoles or heel extensions make sense?
A heel lift is recommended only if the leg length difference is due to a fracture or hip surgery. Then, however, the 24/7 principle applies. The risers must ALWAYS be worn. It doesn't matter if it's summer 'flip-flop' weather or barefoot or socks at home.
Did you know that…
The reason for a pelvic obliquity is often due to one-sided stress. Typical examples of what can lead to pelvic obliquity:
Carrying a wallet in a back pocket (this will tend to tilt the body when seated - inclined position ➔ malpositioning))
Sports with one-sided movements (especially sports with clubs, rackets etc. such as golf, tennis, badminton etc.)
Habitual one-sided 'bad' movements or posture, such as crossing your legs or always standing with your weight shifted onto the same leg etc.
One-sided movements in the workplace